The Chief of MacLea
Niall Livingstone of Bachuil, Baron of the Bachuil, Coarb of St Moluag, Abbot of Lismore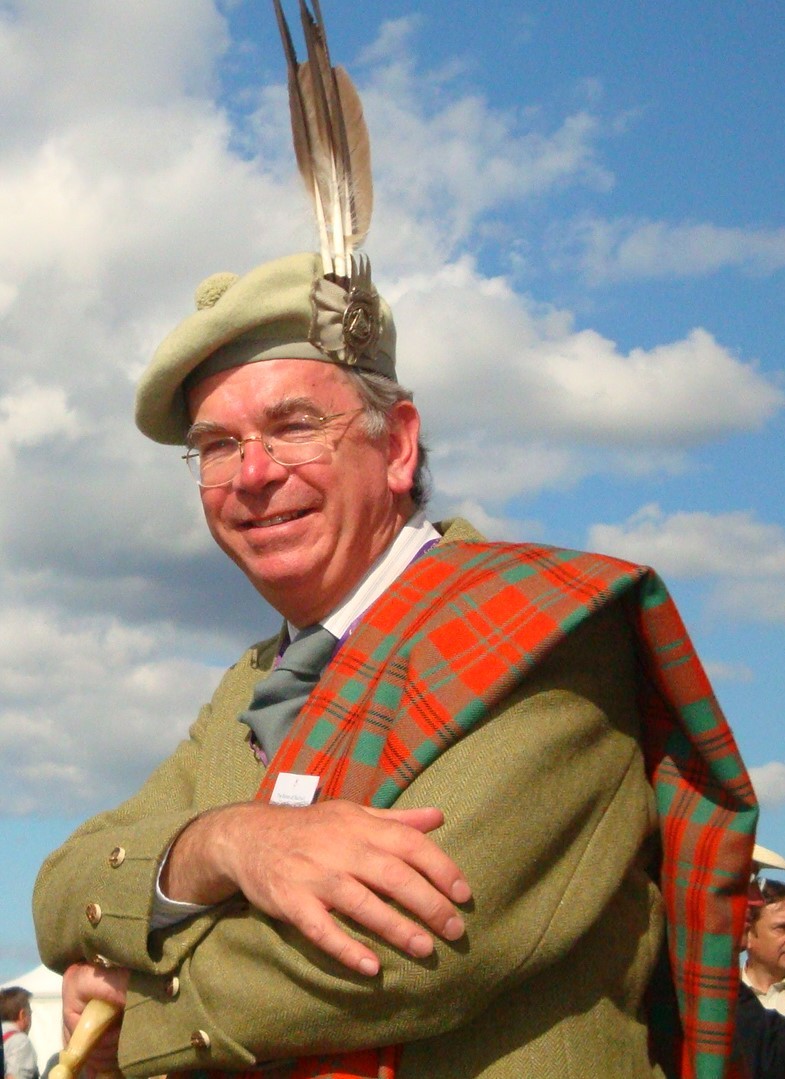 Niall was born on the12th November 1953 in the Lebanon. His father, Alastair, was then working in the Middle East as a political advisor to the Iraq Petroluem Company.
Niall succeeded on 29 February 2008 when his father Alastair died peacfully in his sleep at his home on the Isle of Lismore. Niall was partially brought up in the Middle East and partially on Lismore. He was educated at the local village school on Lismore, before going on to board at Craigflower, near Dunfermline in Fife. He then went on to Loretto outside Edinburgh and Imperial College, University of London where he read Electrical Engineering.
A Chartered Fellow of the Chartered Institute of Personnel and Development he has spent much of his life working in Human Resource/Information Systems. He was a member of the British Computer Society working party on their Industry Structure Model and one of its major authors. This is the basis of their Professional Development Scheme. He was a Consultant Author on Organisational Behaviour at the Edinburgh Business School at Heriot Watt University.
From 1981 to 2007 he was Honorary Treasurer of The Convention of the Baronage of Scotland and latterly Chairman of the Titles and Usages Committee (which produced a paper on The Use and Abuse of Titles). He presented the views of the Convention to the Court of the Lord Lyon and the Scottish Parliament.
In recent years he has submitted papers on rural employment to the Scottish Parliament on behalf of the CIPD, written an article on the Baronage of Scotland for the 2003 edition of Debrett's Peerage, and one on the Baronage for Burkes World Orders of Knighthood & Merit.
In 2004 he was commissioned as Baron-Bailie of Locherwort and in that capacity appointed a Notary Public, a Writer to the Signet, as the Clerk of the Court. He presided at the final criminal court of the barony of Locherwort on the 21 November 2004. On the 28th November 2004 The Abolition of Feudal Tenure etc (Scotland) Act 2000 came into force finally ending the barons historic right of jurisdiction - in breach of Article XX of the 1707 Act of Union.
By necessity he has become an expert on his clan history and in 2003 prepared the case for the recognition of his father, Alastair Livingstone of Bachuil, as Chief of Clan McLea by the Lord Lyon . He is a member of the Standing Council of Scottish Chiefs.

Last updated 20 April, 2013