Tartans
We list five tartans that we believe to be appropriate wear for Highland Livingstones. The first three have the same sett but different tones.
Livingstone Sett
This is the basic sett .This is available at Highland Clans International Tartan Index No: 001003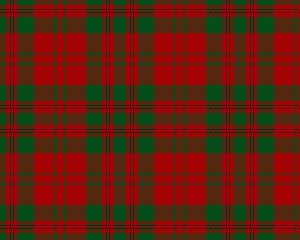 It is considered by some to be similar to one of the MacDonell of Keppoch tartans shown here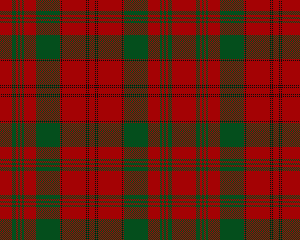 Ancient Colours
This tartan is a favourite of the current Baron and is quite distinctive. Excellent for kilts.

Muted Colours
These colours are a more "heathery" and are suitable for all uses from kilt to trews and waistcoat.

Modern Colours
Much bolder than the muted colours although perfectly suitable for all garments

Livingstone Dress Sett
Dress Colours
A totally different sett and highly distinctive, this tartan is especially suitable for a ladies silk evening sash or dress. This is available at Highland Clans International Tartan Index No: 000650

Livingstone/Maclay Sett
Another totally different sett, this tartan is especially suitable for MacLays or McLeas.This is available at Highland Clans International Tartan Index No: 001488
Last updated 20 April, 2013